Symbiosis is finally out on all major streaming platforms and tonight we are celebrating!
Walking Rumor will be hosting a live listening / Q&A event on Facebook and Instagram, and we're all invited. 
This is done instead of a release party, which is unfortunately prevented because of the Coronavirus situation. 
The event will take place at 8PM CET, so remember to tune in and blast that album to the max.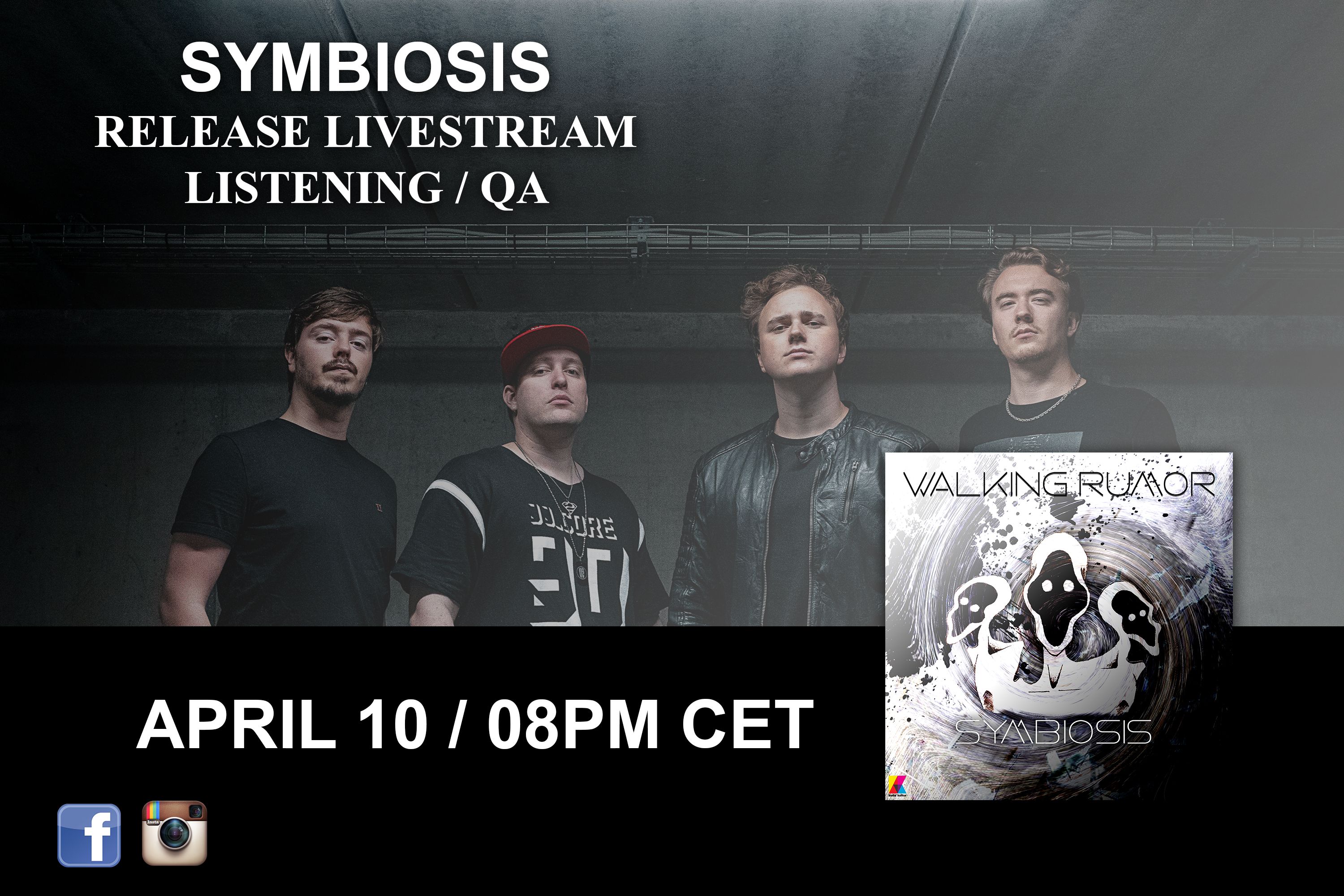 The album has already gotten a ton of amazing reviews before its release. 
"We are beyond grateful. Our listeners have been in on the journey from its very beginning. From the writing process to the marketing process, the graphics
process, all the way 'til now - the listening process", Kenio elaborates. 
The biggest applause came from PowerPlay Magazine in the UK, which gave the album a smashing 10/10 review.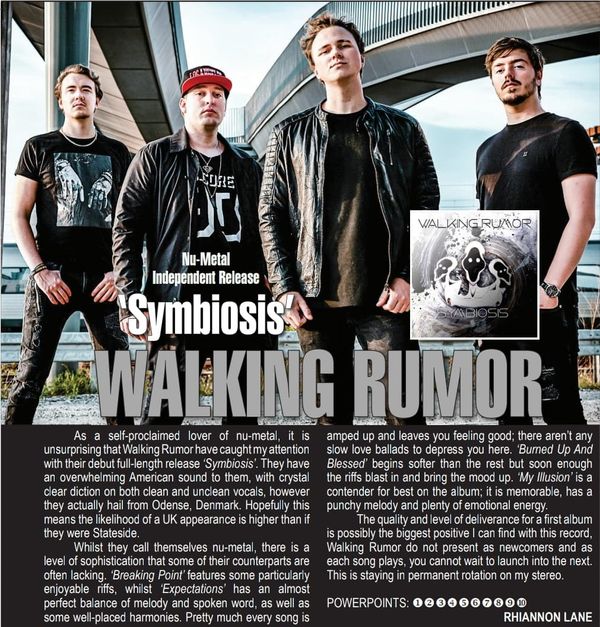 The band is already back in the studio, working on their next album and hopefully, we will see them live when the quarantine is over. 
Turn that VOLUME UP!