The year 2020 is kicking off fast in the Walking Rumor camp. 
The band has moved into a new studio in their home town, signed with Elevation and now released a new single named 'Rest in Defeat', that premiered on Metal A Day today (January 16).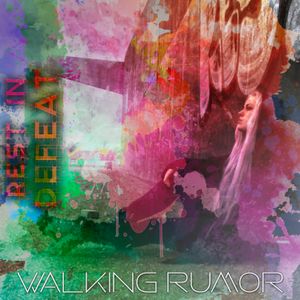 The cover is different from what we've seen from the band in the past, with a lot of colors, covering a girl sitting faded into the background. 
Blasting guitar riffs and a very different approach from the vocalists Anders Mørch and Kenio Gustavsson, makes this song unique from the rest of the album. 
We can't wait to hear the full album when it's being released in April. 
Find Walking Rumor today!